Need to Rekindle the Flame?

 

It's 100% free!
Warning

: Must be 18 years or older to use this site, Bestwishes.VIP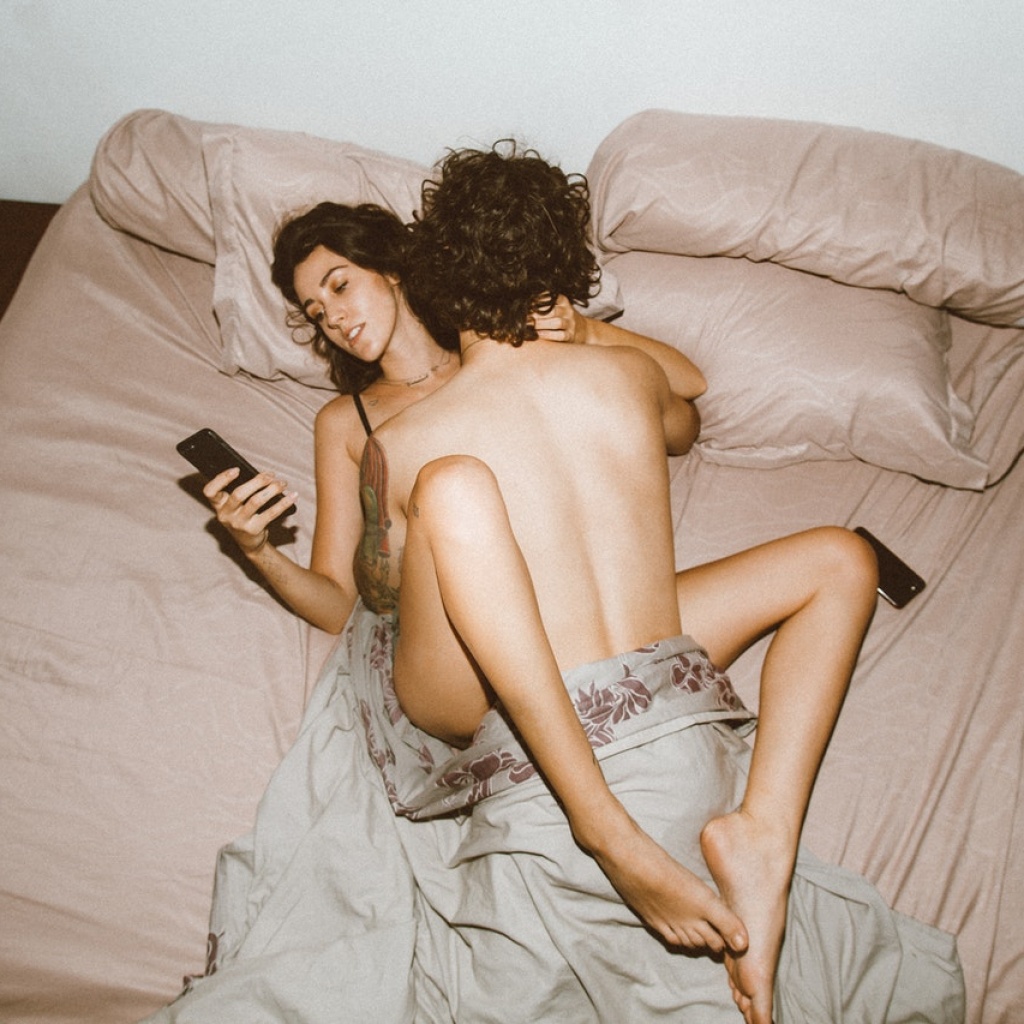 All relationships start off happy. Then, over time, the bond starts to fade and misery begins to set in. This happens when couples stop trying as hard to please each other, take each other for granted, or feel unappreciated. The purpose of the Rekindle the Flame Plan is to give those couples a chance to re-bond, re-create a spark, or at least decide if there is something worth saving. With this plan, you and your partner will spend a romantic weekend together, following our rules. After you complete the plan, please read Rekindle the Flame Conclusion to see how well you did, get advice on the future of your relationship, and tips on how you should proceed from that point. We wish you the very best. Good luck!
Rekindle the Flame Plan
*Before you get started, both parties must read and verbally agree to the set of rules, which were created to get the best results.
Rules
Both partners must be willing to compromise.
Be open minded, patient, and understanding.
Put forth a serious effort to be happy and make your partner happy.
You must let down all guards. Let go of any defensive or negative thinking, and resentment.
Before you speak, consider your partner's feelings.
Do not discuss the children, bills, family, work, school, or pets. Focus only on each other.
Do not bring up old grudges or hurt feelings from the past. This is not the time to corner your partner and bring up unresolved disagreements or convince him/her to let you get a dog. Be nice. You want this day and night to go smoothly.
Do not say anything negative or inappropriate to each other about anyone or anything. This is not the time to express how much you hate your partner's mother, even if you feel there's probable cause. Complement each other. Be kind.
Preparation
This doesn't have to be hard. It's time to get mentally and physically prepared to spend a weekend together, or at least an entire day and night together. To ensure proper preparation, make a list of chores. Split the chores on this list accordingly. Decide, as a team, who will do what. Be fair. Do not forget or half-do your part. This is important. A lot is riding on this plan.
If you have children, take them to a relative or babysitter's house for the weekend. If the babysitter is caring for them at your house, rent a hotel room or decide to stay the night elsewhere, alone. It is better not to stay at home, so you can avoid being interrupted by anything, including phone calls and unannounced visitors. Wrap up any loose ends and be prepared to ignore emails and mobile phone calls. Make these arrangements ahead of time because you will need some intimate alone time with your mate, to rekindle the flame.
If the children are staying elsewhere, check their bags twice for everything they will want and need. Tell the babysitter to call for emergencies only. Of course, you'll want to check on the children, but minimize these calls. Interruptions will only add stress.
Thoroughly pack your bags if you are staying elsewhere. Make a list and check them off as you pack, so you won't forget anything. Double check to make sure you have everything. Be prepared to look and smell your best, but dress accordingly. Pack the appropriate apparel for different occasions. Be sure to pack romantic things of your choice to set the mood for hot, steamy intimacy.
For your plans to go smoothly, check the weather channel ahead of time. Make sure you are off work for the entire day and get rid of all responsibilities and tasks, such as tending to pets, shopping, beauty salon, etc.
To minimize mishaps, make a reservation at a restaurant that serves food you both like. You can choose a quiet romantic place with dimmed lights or spice it up with a place that has karaoke or a live band. Compromise. Do not cook the meal yourself. All of your attention should be on your partner with little or no distractions.
Make sure the vehicle is gassed up and everything is purchased or prepared ahead of time. You want to minimize unscheduled stops, which could lead to unforeseen obstacles. Give yourself a pep talk. Open your heart. Free your mind of negative thoughts. Be prepared to honestly give it a chance.
It's Time to Rekindle the

Flame

!
To get started, go out for breakfast. Say things to keep the conversation going. Remember not to take over, a conversation is a two-way street. Speak wisely. Listen intently. A little consideration goes a long way.
After breakfast, take a walk in the park or a stroll down the beach. Hold hands like newlyweds. If you are at the park, smell the flowers, push each other on the swing, or find a park bench to sit down and engage in a deep conversation. If you are at the beach, build a sandcastle together, take a dip in the water, and don't forget to smile. Relax, let your guard down, and have fun! No matter what you decide to do, keep in mind: This is bonding time.
Find a place to have a lite lunch then fill the rest of the day with things you like but never get a chance to do. Go bowling, watch a movie and share a bucket of popcorn, or go to an arcade and play games until it is time to go get cleaned up for dinner. Don't let the day get boring or take a bad turn. If you stay positive and cheerful, your partner will most likely do the same.
After you are looking good and smelling good for dinner, be on time to the restaurant. You want to take full advantage of your romantic getaway. If you are a female, be a lady. Of course men should be gentlemen. If you drink alcohol, have a drink. Relax. If you are the driver and plan to drink alcohol, be responsible. Take a taxi, Uber, Lyft, etc. to and from the restaurant.
After dinner, proceed to your romantic destination. Set the mood with candles, a bubble bath for two, soft music you both favor, and wine (optional). Bathe each other. Massage each other. Express your love for one another. Remember what your partner likes and do it. Tip: Sexy lingerie and a lovely scent can induce hot kinky sex. The rest is up to you. Good luck!
I hope you enjoyed this experience. To show your appreciation for our freebies, please tell your family and friends about BestWishes.VIP. Please use the social media buttons below to share the love!
Also, if you need to refresh your relationship (rekindle the flame) at any time, we welcome you to come back here and do it again for free!
The Couple Test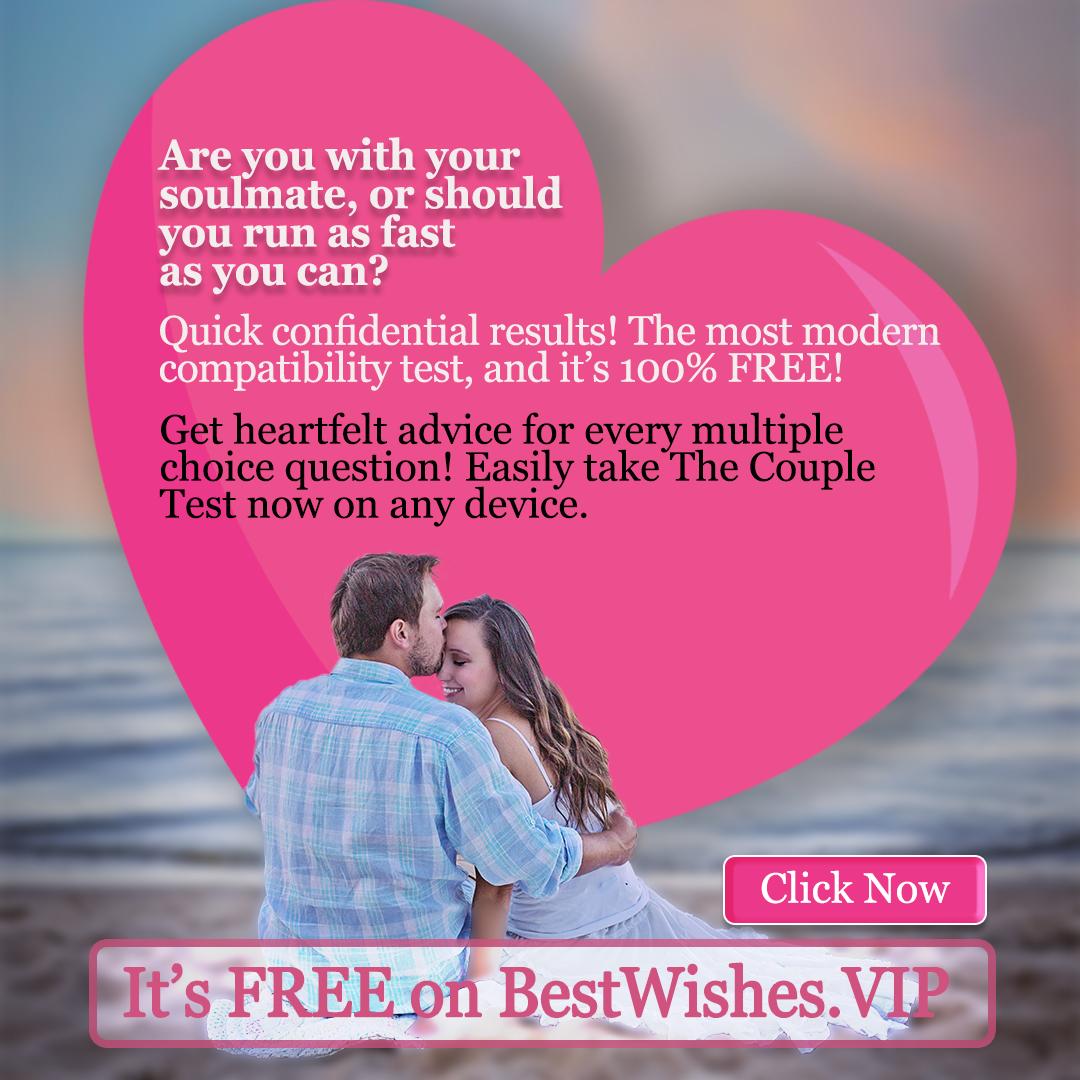 Please use social media buttons below to share the love